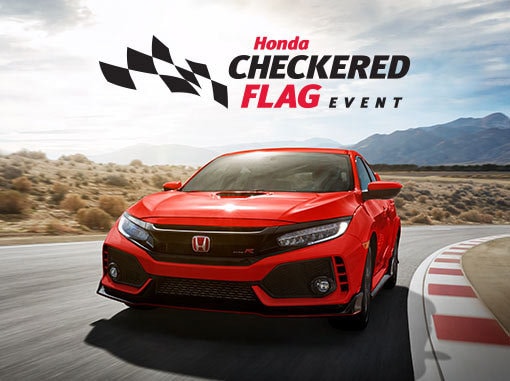 Honda's racing heritage goes back close to 60 years. Honda and IndyCar have enjoyed a fantastic partnership bringing racing excitement to the streets of Toronto every July, featuring title sponsor of Honda Indy Toronto since 2009. Now Honda is proud to announce the extension of its sponsorship agreement with Honda Canada Inc. for the annual event at Exhibition Place through 2020.  
The most important advantage for consumers is the Honda Checkered Flag Sales Event, designed to further leverage the IndyCar partnership at the retail level. Meadowvale Honda, located just off of Erin Mills Parkway on Battleford Road in Mississauga, is happy to pass those savings on to you. 
Want more deals?
A shared passion for racing and the ability to support the dealer network is at the core of the incentives and offers developed for the Honda Checkered Flag Sales Event.